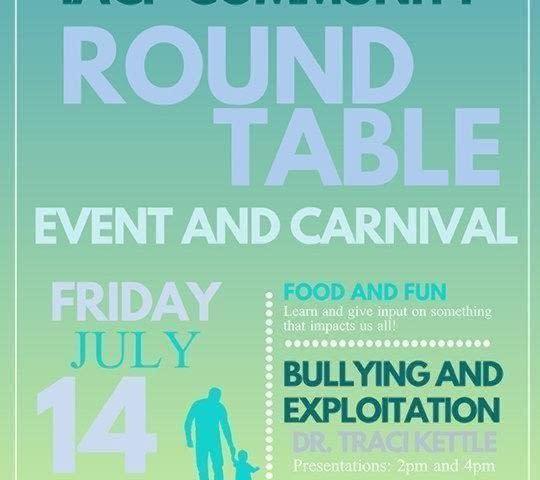 Round Table Event and Carnival
Hosted by Innovative Health Care Concepts
IACP Community Round Table event on Bullying and Exploitation.
Friday July 14th at Kate Curley Park
Presentations by Dr. Traci Kettle at 2pm and 4pm.
Carnival from 1pm to 6pm.   Lot's of Food, lot's of Fun.  Best of all, you will have the opportunity to learn and give input on something that impacts us all.
We hope to see you there!
Spread the word!  You can download the flyer by clicking here.