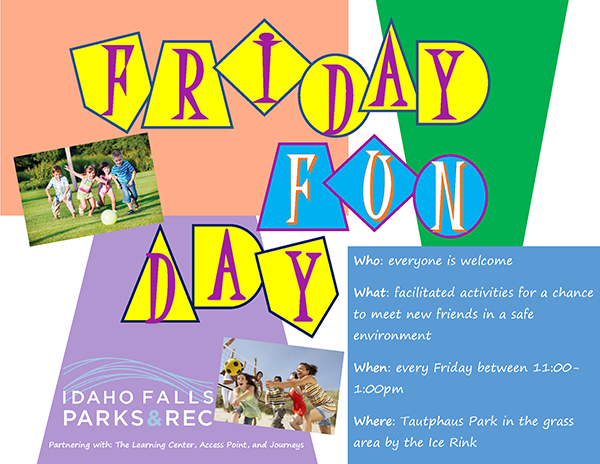 Facilitated Activities for Fun in the Park

Every Friday between 11:00 am and 1:00 pm

Tautphaus Park in the grassy area by the ice rink.
Join Idaho Falls Parks and Rec, in partnership with IHCC's The Learning Center, for fun activities in the park and a chance to meet new friends in a safe environment.
Spread the word! You can download the flyer by clicking here.