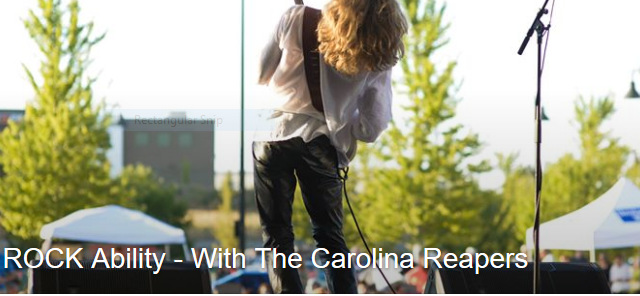 IHCC Sponsors Rock Ability 2016
Rock Ability with The Carolina Reapers
We are very excited to be one of sponsors to Rock Ability 2016 and The Carolina Reapers!
This a fantastic band who is doing a great service to the Idaho Falls community by performing two shows for the benefit of the Special Education Programs of School districts 91 and 93. All proceeds from the concerts will go towards helping these districts benefit their special needs children.
It will be a fantastic show, so we hope to see you there!!
Saturday, September 24th
Idaho Falls Civic Auditorium
1:00 pm – first concert
7:30 pm – second concert
Tickets are $10 and this is a great Family Fun Event!
Come and help us support Special Needs Children.
Buy tickets at the door or go to The Carolina Reapers at thecarolinareapers.com